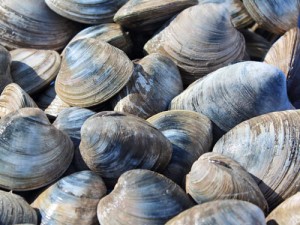 Clam chowder is simple to make and extremely popular in many parts of the world. Clams vary by region, with many coastal areas having clams available in-season.
These tips will help cooks serve perfect chowder:
Fresh clams are preferred for chowder recipes, but for cooks that don't have access to fresh products, canned clams are an option.
If using fresh whole clams, it is best to remove the stomach and other inedible parts of the body. Next, the clam meat is diced into pieces.
Vegetables may need to simmer prior to adding clams. Clam meat is best if added to chowder and simmered for a few minutes. Do NOT overcook clams!
Use clam juice sparingly. The juice from top quality clams is often SALTY. If necessary, use chicken stock or water in addition to clam juice.
When cooking white chowders, add cream or milk only after the other ingredients have cooked. Simmer slowly, stirring often. To prevent curdling, do not allow cream or milk-based chowders to reach a rolling boil. Chowders can be thickened by slowly adding a butter-based roux while stirring.
Clam chowder can be cooked and chilled overnight, then re-heated before serving. The chilling process greatly improves the flavor.
Originally published: June 6, 2011.
Related Information