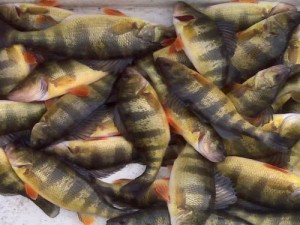 As more and more stories concerning the nation's food supply reach the public eye, grass roots movements among American consumers to obtain fresh, healthy food is growing.
Responding to this demand are farmers, fishermen, and entrepreneurs offering local foods that provide an alternative to highly processed foods.
While healthy foods from local sources are not available everywhere, consumers are finding more options all the time, many right around the corner. Local foods are a good choice as part of a healthy diet.
Buying locally sourced foods supports communities and is good for the environment. Switching to locally produced foods also conserves energy thru less transportation, processing and packaging. In addition, many locally produced foods are sustainable.
Locally sourced foods include fresh fruits, vegetables, baked goods, honey, jellies, preserves, eggs, cheese, meats and seafood. Sources of locally produced foods are sometimes a little out of the way but usually well worth the extra effort.
The local farmer's market is often one of the best places to look for locally produced foods. Farmer's markets usually have vendors that attend on a long-term basis, offering high quality foods. Other likely sources include roadside produce stands, independent seafood markets, and specialty shops.
In some areas, community programs offer wholesome, locally produced foods and other goods. Among the most dynamic are community supported agriculture (CSA) and community supported fishery (CSF) programs.
These programs are a new way to buy and sell crops, livestock and seafood. These co-operative programs allow members of a community to bargain buy products directly from producer for a predetermined length of time.
Some growers and producers offer direct sales to the consumer. These sources can be harder to find, but well worth the effort. Shoppers mainly find direct sellers by word of mouth or thru other sources of information such as local blogs or magazines.
Among the best direct sellers are produce farms, orchards, wineries, organic livestock ranches, fish and shellfish farms, and commercial fishermen.
By taking the time to seek out local, fresh foods, consumers are finding that they can enjoy delicious, high-quality foods without chemical additives, expensive packaging, or wasteful energy use.
Originally published: April 22, 2010.
Related Information